14 June 2017
Toronto Coin Expo - A Complete Package
When Geoffrey Bell Auctions Ltd. got on board with the Toronto Coin Expo more than five years ago, we did so because of the vision its organizer, Jared Stapleton, brought to the Canadian numismatic scene. The expo was to be a complete event, offering something for everyone, making the show fun for attendees and dealers alike. To do this, the importance of an auction house that adds some excitement to the event - assembling sales that put people in the seats - was recognized and we're happy to say that that initial vision has been realized.

Location. Location. Location. Having it take place in downtown Toronto, Canada's largest city, at a venue as accommodating and accessible as the Toronto Reference Library was the first step in creating something big. The light and ambiance of the main room, plus the attached viewing/auction room that doubles as the location of the Saturday educational symposiums, aid in providing the perfect atmosphere for Canada's top numismatic event. A lively and bustling bourse is paramount to a successful show and we hear comments often about the din from the dealmaking taking place on the floor, especially during peak hours.

We're proud about our contribution to this; our success as an auction firm from day one revolved around the importance of constructing an offering of material that will bring bidders to the shows with which we're involved. The iCollector option of viewing and bidding on the material online is wonderful to have, but there's nothing like holding an important piece of history in your hands and experiencing the excited murmurs from the crowd as that item is presented on the auction floor.

The Toronto Coin Expo has become Canada's premier coin and banknote show in a relatively short period of time and we're happy with the role we've played in recognizing a need in the country's numismatic community for a show that can be both fun and significant. Sometimes you have to think outside of the box so as not to fall behind. We hope you've liked us on Facebook and have followed us on Twitter so you can stay up on all our news.

---
7 June 2017
Covered Bridge Collection Packs the Room
Expectations were high for Geoffrey Bell Auctions Ltd.'s Toronto Coin Expo 2017 Spring Sale as the Covered Bridge Collection dominated Canadian numismatic news even before its unveiling and it didn't disappoint. The sale topped a million dollars and filled the auction room seats with bidders anxious for a chance to own a piece of history. While the Covered Bridge Collection was the star of the show, bidding was strong in the other collecting genres too. Here's a quick look at a few of the highlights.

The Government of Canada material was exceedingly formidable. The rare 1935 series with serial number 5s performed outstandingly, led by Canada's first commemorative banknote, the $25 French issue in Choice Uncirculated 64 which hammered at $41,000. Additionally, a Choice Uncirculated 64 $20 Bank of Canada, 1935 large seal realized $16,000 and the "Queen Mary" Dominion of Canada $5, 1924 sold for $14,500.

Not to be outdone, chartered banknotes had more than a few shining stars of their own. The striking Bank of New Brunswick $10, 1892 graded at Very Fine 30 closed at $25,000 and the Union Bank of Newfoundland $20, 1889 graded as a Choice Uncirculated 64 with EPQ was purchased for $23,500.

We would be remiss in not mentioning the brilliant collection of Hudson's Bay Company material. A Little Grand Rapids, Manitoba token sold for $13,500 and an I. G. Baker & Co. Fort MacLeod 50-cent token brought in $7,000, proving the popularity of these historic pieces.

These are but a few examples of what Canadian collectors were treated to in Toronto. The market was ready for all the rare, once-in-a-lifetime chartered bank and government banknotes the Covered Bridge Collection presented. But don't think we're finished; Geoffrey Bell Auctions Ltd. has already begun work on the Fall Sale, which includes many more fine examples from the Covered Bridge Collection of paper money and the Richard Cooper Collection too.



---
30 May 2017
High-Grade PCGS Coins at Toronto Coin Expo
Canadian decimal collectors will have their eyes set on the Geoffrey Bell Auctions Ltd. Toronto Coin Expo 2017 Spring Sale June 1 and 2, with PCGS registry set enthusiasts particularly interested in many high and better grade key date coins that are available. Registry set assembling has become an entertaining, secure, and potentially profitable way of highlighting a particularly fine collection. There are many coins up for grabs that will fill some of those tougher holes.

Acquiring a top registry set takes an eye for the right coin and a lot of patience. The set becomes a puzzle and if one piece doesn't fit, the entire assemblage suffers. The best sets become legendary and serious collectors take each acquisition to heart. Of the many choice Canadian decimal coins that are already graded by PCGS, here are a few to pique your interest.

50-cent collectors will be watching a pair of George V beauties; a 1911 half graded PCGS MS64 possesses full underlying orange, peach and rose lustre covering this superbly struck coin. With only four examples grading higher, expect spirited bidding on this rare and desirable coin. A second 50-cent piece, a 1913 grading a solid MS63 by PCGS, is an attractive white coin with a nice, strong strike.

Anyone looking to add the scarce 1875H 25-cent piece to their set will be glad to see two elite coins available. Seldom seen in better grades, we're offering a PCGS AU53 and an AU50 in this sale. Both coins will make for happy buyers.

The last three 25-cent pieces mentioned in this post are stunning to behold. An 1892 graded as PCGS MS64 has bright blue/olive and blue-green patina taking primary prominence with compliments of orange-gold and mauve toning - it's a true rainbow and the best of the best in the sale. Type set collectors and date collectors alike will pay close attention to a 1909 PCGS MS65 with bright blue/olive and blue-green patina and complimenting tones of orange-gold and mauve. Of course, if you like colour, the 1936 George V piece, which appears to be the bar variety, although not noted, graded MS66 and is lustrous and brilliant with gold, steel-blue toning. Only one coin has been certified by PCGS with a finer grade.

Geoffrey Bell Auctions Ltd. is excited to see you in Toronto. The 2017 Spring Sale is another true auction with something stellar of interest to every collector. Plus the once-in-a-lifetime Covered Bridge Collection. Follow our every move on social media for even more details.
---
24 May 2017
Dominion of Canada Banknotes in the Covered Bridge Collection


There truly is something pretty spectacular for everyone in the Covered Bridge Collection, speaking directly about the vast scope of this assemblage and the incredible opportunity for col-lectors of the highest end of Canadian paper money. We've utilized the Geoffrey Bell Auctions Ltd. blog page to highlight some of the truly rare pieces, but there are still many lots more than worthy of discussion that won't be mentioned here, so do take a close look at everything available in the Toronto Coin Expo 2017 Spring Sale. Today's post will touch upon some items of particular interest to Dominion of Canada banknote specialists.

Let's start with an attractive Dominion of Canada $2, 1870 Payable at Toronto that was graded as very fine 20 by PCGS Currency. The black with green tint note, bearing the historic vignettes of Generals Wolfe and Montcalm at left and right, plus the native chief watching a train from atop a bluff says volumes about our nation's early years. The pre-sale estimate is, as with all three notes discussed here, in the $20,000 range.

The Dominion of Canada $2, 1878 Payable at St. John piece, graded as choice fine 15, is a great example of an unabused circulated note. The central vignette holds the distinguished portrait of the Earl of Dufferin and with only five known with three held institutionally, bidding should be strong.

The famous and very desirable "Queen Mary" is next. This example of the Dominion of Canada $5, 1924 banknote is destined to find a home as a very happy collector's trophy note. With just enough handling to warrant a PCGS Currency grade of choice about uncirculated 58, it possesses the aesthetic attributes of an uncirculated piece, but at a decent price.

We're so close to the start of the Toronto Coin Expo 2017 Spring Sale and the first opportunity to own a piece of the Covered Bridge Collection! We hope you're planning on joining us June 1 and 2 either in person or online.
---
19 May 2017
Two Banque Jacques Cartier 1870 $4 Notes
When the Charlton Standard Catalogue of Canadian Bank Notes states there are "No known issued notes" or "Institutional collection only" for a particular piece and one presents itself for auction, we get excited. Of course, we know we won't be the only ones with our hearts beating a little faster as the Geoffrey Bell Auctions Ltd. Toronto Coin Expo 2017 Spring Sale draws near and the opportunity to bid on the magnificent examples available in the Covered Bridge Collection becomes reality.

La Banque Jacques Cartier was established in Montreal in 1861, establishing itself as a prominent financier of industrial Montreal before failing under the weight of some heavy losses in 1899. The bank did manage to convince enough people to keep their money with the institution to enable it to reorganize as La Banque Provinciale du Canada in 1900.

With no others known, the CH-390-12-02 or plain 4s variety of the 1870 Banque Jacques Cartier $4 will attract the most serious of collectors vying for this trophy note. It possesses a desirable serial number of 08888/C and grades fine with a few pin holes and edge nicks.

The green 4s cousin of the above note, CH-390-12-04, is the only example to come available for a private collection and will also command the attention of serious collectors looking to add a near-impossible note from this extremely desirable Quebec bank. It is good with a tear on the right side, foxing all around, and a few edge nicks. Its serial number is 02046/A.

The Covered Bridge Collection has surprised many with its selection of chartered banknotes, the likes of which haven't been offered at auction for many years. The entire sale can be viewed online through

the auctions tab to the left

, as a pdf catalogue

on our home page

, or as a print catalogue now available by contacting Geoffrey Bell Auctions Ltd. The auction takes place June 1 & 2, 2017.



---
11 May 2017
Union Bank of Newfoundland Notes

Canadian history and numismatics are obviously linked; each item tells a story of the happenings in the lives of the residents at that particular place and time. It's that storied connection that becomes exciting when viewing such offerings as The Covered Bridge Collection by Geoffrey Bell Auctions Ltd. Four particular pieces from the Union Bank of Newfoundland remind us of how vital a secure banking system is to the stability of a nation.

December 10, 1894 became known as Black Monday in Newfoundland. The country had three banks: the government-run Newfoundland Savings Bank, the Union Bank of Newfoundland, and the Commercial Bank of Newfoundland. The salt-cod industry drove the island's commerce through the 19th century, but difficulties in the 1880s created a strain on the economy, leaving a largely unregulated banking system, that could afford no bumps in the road, vulnerable.

Sketchy loans to struggling merchants, some of whom were on the private banks' boards of directors, played a large factor in the inability of these banks to weather a storm if one were to ever arrive. And arrive it did; on December 8, 1894 word got out that credit was being suspended for the banks from London and when doors opened Monday, there was a run on each institution as worried depositors attempted to withdraw their money. Only the government-backed Savings Bank would survive that day.

The net result was a near-bankruptcy for Newfoundland, eased somewhat when some of Canada's banks opened shop on the island shortly after the crash along with the alignment of the Newfoundland dollar with the Canadian.

There are four significant Union Bank of Newfoundland banknotes in the Toronto Coin Expo 2017 Spring Sale. A stunning 1889 $20 note garnered a PMG grade of choice uncirculated 64 with EPQ. The vibrant blues with the front and back locomotive themes make this popular in any grade, but this choice note is expected to exceed $20,000.

A perfect match for the $20 would be the 1889 Union Bank of Newfoundland $10 that also achieved a choice uncirculated 64 grade with EPQ. Its attention-grabbing orange colour along with the prominent Newfoundland dog vignette only add to its trophy note designation. The last uncirculated example we handled was in our 2012 Spring Expo Sale and it realized $20,400.

Two other Union Bank of Newfoundland notes in this sale that will create genuine interest with serious collectors include an 1880 one pound example that graded about new 58 with PPQ, plus an 1882 $2 note graded choice uncirculated 63.

The opportunity to offer such historically important numismatic material is what drives us at Geoffrey Bell Auctions Ltd., along with creating some very happy clients. As a special bonus to our blog readers, here's a fun contest: tell us where the vignette that appears on our Toronto Coin Expo 2017 Spring Sale catalogue derives from and you'll receive a free print catalogue and admission to the Toronto Coin Expo. The first person to answer correctly on our Facebook or Twitter posts wins - good luck!
---
5 May 2017
Covered Bridge Collection Revealed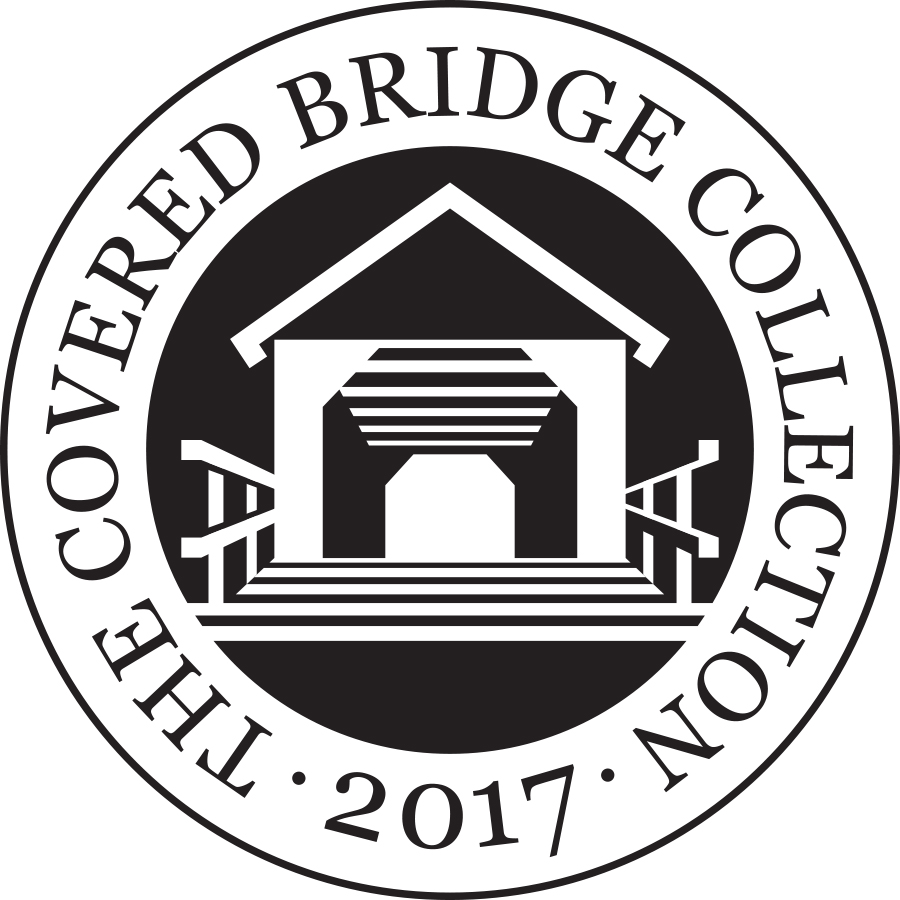 With the Covered Bridge Collection making news for months already, we at Geoffrey Bell Auctions Ltd. are very pleased to have the entire Toronto Coin Expo 2017 Spring Sale catalogue available online with the print version and the iCollector postings to come very soon. Now that you've had a chance to view the main core of this carefully assembled collection, you can see that all your banknote desires really have been covered with this impressive material and we can't wait to highlight some of it in our upcoming blog posts. To get the ball rolling, we hope you like the number five!

Collecting a series of notes by matched numbers may be the most dramatic method of assembling a collection to both knowledgable collectors and casual observers alike, and when you throw in low numbers and high grades with the treasured 1935 issues of the Bank of Canada notes, it's a winning combination.

We're offering eight 1935 notes numbered 000005 with denominations from $2 to $50, many in both English and French. Available include a stunning French $20, BC-10, BC-N5, with H.R.H. Princess Elizabeth that garnered a Choice Uncirculated 64 grade from PMG with an estimate of $15,000-$20,000.

There's also a breathtaking large seal BC-9a, BC-N5 that achieved a Choice Uncirculated 64 EPQ grade from PMG that is truly worthy of its $20,000-$22,000 estimate.

Applying estimates to such notes is tricky business that calls upon our decades of expertise, yet the $30,000-$40,000 assignation to Canada's first commemorative note may prove conservative. This Banque du Canada $25, BC-12, BC-N5, was graded by PMG as Choice Uncirculated 64 and presents another rare opportunity at an iconic note.

We realize waiting to view the contents of the Covered Bridge Collection has been like a child trying to fall asleep on Christmas Eve for our notaphile clients, but we're confident you'll agree that it's been worth the wait. Browse the catalogue and prepare for a momentous auction June 1 & 2, 2017.



---
26 April 2017
Gone to the Printer!
To say there is a lot of preparation involved in conducting a top-quality sale is a bit of an under-statement, but that work is vital in creating an offering that generates the exposure and attracts the bidders that our clients deserve. One of our favourite moments is when we can let everyone know that the Geoffrey Bell Auctions Ltd. catalogue has gone to the printer. That's a significant milestone that indicates the sale is close and it recently happened with our latest offering, the Toronto Coin Expo 2017 Spring Sale.





A catalogue is an important tool for many reasons: it needs to showcase the material accurately and in the best light; it provides an important research medium to establish future pricing; and it needs to be aesthetically pleasing, so a lot of time and thought goes into each catalogue we produce. Even though a large number of people rely on the Internet for their personal viewing and pricing, the physical catalogue is valuable because you don't have control over what re-mains online.

We display enlarged posters of each cover in our Moncton auction room to remind ourselves to always strive for the best we can achieve for our clients. Also, people think they look pretty cool! We know that the consistency we aim for with every catalogue has been achieved be-cause it's difficult to choose a favourite. While certain lots may stand out from each sale, the auction as a whole has been something we've been proud of each and every time.

That quality and consistency is what our clients expect from us and it's something that we're happy to deliver.

So, it's now possible to have a tease from the cover of our latest catalogue and that means you'll be able to see the entire sale very soon! You can order a copy of the current catalogue for $10 by contacting Dawn Bell at info@gbellauctions.com.
---
12 April 2017
Canada's Commemorative Notes
Canada's new commemorative $10 banknote was unveiled in spectacular fashion live via the Internet and social media last week; the note, celebrating the sesquicentennial of confederation, has been receiving mostly favourable reviews as many display their excitement about being able to acquire one after its release date, which also happens to be the start of the Geoffrey Bell Auctions Ltd. Toronto Coin Expo Spring Sale, June 1st, 2017.

The Bank of Canada will be printing 40 million, "just more than enough for every Canadian to keep one." How uncommon is it for the Bank of Canada to issue a commemorative banknote? This is only the fourth in its 82 year history. Let's have a look at the others via some past auction results.

The first commemorative note came in the Bank of Canada's first year of existence, 1935. This fabled piece is hugely sought after and stands out with its unusual denomination of $25, representing the 25th anniversary, or silver jubilee, of the coronation of King George V. Issued in both official languages, this French version realized $5,250 at our Toronto Coin Expo 2016 Fall Sale.

It wasn't until 1967 that our nation saw another commemorative banknote; the occasion this time was, of course, Canada's centennial. Commonly hoarded, especially the special collector's issue, these attractive paper dollar notes are still very affordable and are often collected by prefix. A nice collection of 13 notes sold at last year's Moncton November Sale for $110.

Collectors waited until 2015, when Queen Elizabeth II became the longest-reigning sovereign in Canada's modern era, for the Bank of Canada to issue a commemorative $20 with a change in the polymer window to honour the milestone.

Keep your eyes on your change and you may find something worth adding to your collection at face value and mark June 1st on your calendars for the release of Canada's newest commemorative banknote and the start of our Toronto Coin Expo Spring Sale with the highly anticipated Covered Bridge Collection.
---
5 April 2017
Maundy Money
Easter is approaching, which, for many collectors, signals that next week the Church of England will hold their Royal Maundy service, an annual event held on Maundy Thursday - the day be-fore Good Friday - where silver coins are handed out to elderly recipients as a symbol of the commandment by Jesus Christ at the Last Supper that His followers should love each other. These are always fun items to put in a Geoffrey Bell Auctions Ltd. sale, as they are hugely popular, yet can be relatively affordable. Numismatists are largely historians at heart, so that history can make these little gems difficult to resist.

Affordable? You bet; look at these three nice Victorian pieces from our last Moncton November sale that hammered at $45 - all dated 1860. Or this 1902 set from last year's Toronto Coin Expo Fall Sale that sold for $160 and a 1964 set, with its case of issue, that realized $190. Have we made our point?

The first Maundy ceremony was said to be in 1210 with King John and in 1213 he gave out 13 pence to 13 poor men. Traditionally, the coins were given by the reigning monarch to poor elderly persons, along with a gift of food or clothing, in addition to washing the feet of beggars. This latter gesture went away in the 18th century and from 1699 to 1931, it was a representative of the monarchy instead of the king or queen that attended. It was George V that brought the tradition back and Queen Elizabeth II has only missed four ceremonies to date.

Today, instead of the poor, the recipients are chosen for their service to their various churches and communities. The coins have the denominations of one penny, two pence, three pence, and four pence and are now different than the circulating coinage. Henry IV started the tradition of having the number of recipients equal the monarch's age. Of course, given the long-standing tradition with Maundy money, there are many extremely interesting facts to learn. One could dedicate themselves solely to the study of these coins and never become bored.

Numismatics is a great hobby, so collect and study something that interests you. And pay attention to our upcoming sales, you won't have any trouble finding some bit of treasure that catches your eye.
---
27 March 2017
A Numismatic Tribute to Newfoundland
Canada's sesquicentennial is in full swing; the Royal Canadian Mint has been issuing many 2017 collector coins, the general public is anxiously awaiting the release of all the circulating commemorative coinage, the hashtag #Canada150 is all over social media, and a number of medals have been released, with more coming thanks to the Royal Canadian Numismatic Association's club medal program. Yes, it's Canada's 150th year and it's hard for most of us to imagine a "Canada" without the province of Newfoundland, yet that province hasn't been a part of confederation for even half of those 150 years. Here's a little numismatic tribute via some wonderful Newfoundland pieces that have been offered by Geoffrey Bell Auctions Ltd.

The star of the Toronto Coin Expo 2015 Spring Sale and the Geoffrey Bell Collection was undoubtedly the Peter McAuslane token. McAuslane was a blacksmith in St. John's around 1844, but it's believed most of his farthing-sized tokens were destroyed along with his shop in the Great Fire of 1846, making the piece exceedingly rare. When a piece does become available, it makes news. This very attractive example sold for $43,000.

Paper money out of Newfoundland is particularly fascinating; the notes are unlike regular Canadian banknotes and they command strong prices, but they still go fairly quietly. Another example from our 2015 Spring Sale was a 1902 Newfoundland Government 40-cents cash note that fully realized its estimate hammering at $8,000. These notes can become very addictive.

Naturally, we have to include the circulating coins of the province. From 1865 various denominations of provincial coinage made up the daily transactions of commerce, including sterling silver 20-cent pieces and a nice selection of 2-dollar gold coins. At the RCNA Sale in Ottawa last year we auctioned a very attractive brilliant uncirculated 1881 piece that sold for $5,000.

Canada's first tribute to the province came the year Newfoundland entered confederation; the 1949 is considered by many as the most attractive of the silver dollar issues and they can be found readily even in high grades. An MS66 example sold for $150 at our Moncton November Sale in 2015.

You'll find few collectors who don't believe Newfoundland currency isn't undervalued, yet most pieces remain surprisingly affordable despite relatively low mintages and their aesthetic and historic lure. Keep watching this blog as we get closer to the Toronto Coin Expo 2017 Spring Sale so you stay current on all the numismatic news.

---
23 March 2017
I. G. Baker & Company Tokens
Geoffrey Bell Auctions Ltd. is pleased to be able to continue sharing more numismatic pieces that helped shape the very history and geography of Canada. The fur trade predates Confederation, forming the foundation for the country for which we're celebrating the 150th anniversary of this year. While it was the Hudson's Bay Company that dominated the trading industry, others played large roles, adding some interesting tokens for us to collect, I. G. Baker & Company was one such player.

I. G. Baker & Co., an American venture, started hauling goods from Fort Benton, Montana around 1871. It wasn't long before they secured contracts with the North West Mounted Police and built what would become Fort Macleod. They would grow to set up posts in Calgary, Lethbridge, and Fort Walsh, Saskatchewan before falling victim to technology as expanding railways in both the US and Canada led to the demise of the trading post. I. G. Baker & Co. were taken over by HBC in 1891.

Since furs weren't the standard trading item in their area, the tokens of I. G. Baker & Co. were in dollars and cents instead of made beavers. Uniface brass tokens in denominations of $5, $1, 50 cents, and 25 cents were issued. After acquiring the company, HBC over-punched the existing tokens to have them read, H B Co.

Watch the Toronto Coin Expo 2017 Spring Sale for I. G. Baker & Co. token examples. Given the extraordinary history behind the tokens associated with development of western Canada, Geoffrey Bell Auctions Ltd. is very happy to be able to offer some incredible Hudson's Bay Company related pieces.

We've been teasing you with posts about these tokens and The Covered Bridge Collection, so keep watching our blog and following us on social media to stay up-to-date on all our auctions as we reveal even more.
---
14 March 2017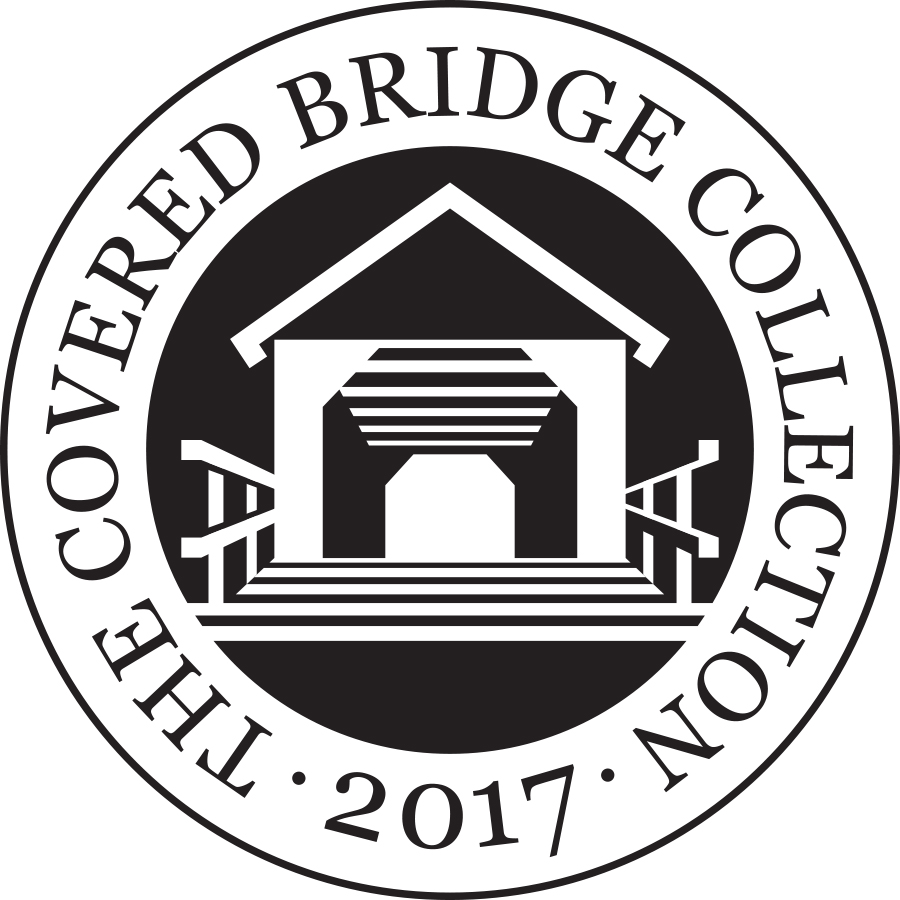 Special Front Door Promotion for The Covered Bridge Collection at the Toronto Coin Expo
The Covered Bridge Collection of banknotes being offered by Geoffrey Bell Auctions Ltd. at the spring and fall shows of the 2017 Toronto Coin Expo is truly something special. With 2,000 highly-prized banknotes that haven't been seen in decades, this is fresh material. Future posts will present more drool-worthy details; today we're going to talk about a unique, very special front door promotion that will be available to Toronto Coin Expo attendees.

Each day your admission ticket to the Expo bourse will entitle you to have the opportunity to purchase one of a limited number of PCGS graded replacement banknotes from the multi-col-oured and 1954 series with The Covered Bridge Collection pedigree on the holder. These beautiful notes will be priced significantly below book value and will sell out daily.

There will be a new offering every day, but the only chance to get these special notes will be at the front door with your daily admission. Yes, each day, both the spring and fall Toronto Coin Expo shows will have something different available when you get your ticket.

With The Covered Bridge Collection, Part VI of the Cooper Collection, and the West Coast Coin Collection, both Toronto Coin Expo sales promise to be something remarkable, with enough material to interest collectors of every numismatic facet. The dates for this year's auctions are June 1 and 2, 2017 then September 28 and 29, 2017.

The chance to purchase these special Covered Bridge Collection pedigreed banknotes at the front door is icing on the cake with your admission to Canada's premier coin and bank note show; come find out why this is where all the cool coin and banknote people hang out! 2017 show dates are June 2 and 3, with the fall show taking place September 29 and 30.



---
8 March 2017
Lamson and Hubbard Canadian Company Ltd. Tokens
With Canada celebrating its 150th anniversary in 2017, it's easy to reflect on the makings of the nation as we know it today; the fur trade shaped this country economically, geographically, and legally. The Hudson's Bay Company was granted a Royal Charter in 1670, giving them authority over much of what is now Canada, and they dominated the industry for most of their existence. Yet, they were not without their rivals, with the North West Company easily being their largest, but there were others, such as the Lamson and Hubbard Canadian Company Ltd.

An individual named J H Bryan schooled himself in the fur trade workings after he arrived in Edmonton around 1914 and, when he had built his own business with a string of posts, he eventually convinced one of the largest raw-fur dealing companies in the United States to invest a substantial amount of money in a Canadian division, buying Bryan's posts and keeping him on as manager. In 1918 they registered this entity as Lamson and Hubbard Canadian Company Ltd.

The company went all out and by 1922 they possessed around 10 percent of the fur trade market. Unfortunately for them, they neglected to build up enough reserve to survive the decline in the market that happened around this time, which eventually left them susceptible to the larger, better established, Hudson's Bay Company who bought out their stock in 1924.

While short-lived, Lamson and Hubbard contributed to the Canadian numismatic scene by issuing a much sought-after series of tokens of 1/2, 1, and 5 made beavers (MB). Geoffrey Bell Auctions Ltd. is pleased to be offering examples of these rare tokens in our Toronto Coin Expo 2017 Spring Sale, taking place June 1st and 2nd, 2017, as part of an exceptional selection of Hudson's Bay Company material.

Make sure to stay tuned to this blog and our Facebook and Twitter pages to learn about more of our offerings.
---
15 February 2017


Some Different Denominations

Geoffrey Bell Auctions Ltd. handles a lot of numismatic material through its auctions and The Coin Cabinet retail store, putting us in the enviable position of seeing items that aren't your everyday, run-of-the-mill circulating coins or paper money. Of course, what seems "odd" now, wasn't necessarily the case when they were issued and used. Here's a look, with auction examples, of some money that many would consider strange today.

Those unfamiliar with the 1935 $25 Bank of Canada issue are inevitably taken back by the denomination, even though 25 is a perfectly useful number to deal with. They become a little more understanding when it's explained that it was printed to commemorate the Silver Jubilee of the reign of King George V. At our Toronto Coin Expo 2015 Spring Sale we sold a very special low serial number example that closed for $8,250.

There's another note from the same year that will appear strange to many today; now that the $100 banknote is the highest denomination in Canada, old issues of the $1000 note appear gigantic and many don't realize that we once had a $500 note too. 1935 saw the last of these latter issues and a stunning proof we offered in last year's RCNA Ottawa Sale hammered at $5,250.

For something completely different, $6 banknotes will surprise most people. An 1870 La Banque Nationale six-dollar note sold for $1,600 at our Toronto Coin Expo 2015 Fall Sale. For varying reasons associated with banking regulations and types of circulating currencies, seemingly strange denominations aren't terribly uncommon with our early banknotes. For example, four dollar issues were very useful in colonial times because they were the equivalent to one pound Halifax currency. Since this reason had made this denomination obsolete by 1900 when the $4 Dominion of Canada note we auctioned at our Moncton 2015 November Sale was issued, four-dollar notes would be discontinued after 1902.

Whether it's 25-cent shinplasters, various world currencies, especially the emergency German notgeld, or high-denomination hyper-inflationary money, there is a lot to consider when thinking about "strange" denomination coins and banknotes, which means you aren't going to get bored with such a collection. Have fun and keep an eye on each Geoffrey Bell Auctions Ltd. sale.
---
3 February 2017
Is a Complete Collection Possible?
Is there such a thing as a complete coin collection? Whether you collect Canadian decimal coins by type or denomination, have you ever wondered what a full set is? Maybe it's only the coins marked on the album pages or strictly those listed in the Charlton catalogue, and then one day you start thinking about other varieties, or you see a cool error coin, or consider different strikes - such as adding proof or proof-likes to your circulation coins - how do you decide how far to go?

At Geoffrey Bell Auctions Ltd. we see all kinds of collectors and the truth is that there is no incorrect answer because you are the one who ultimately has to decide what to go after. If you're a small cent specialist, you may want both the '47 maple leaf blunt and pointed seven and even the '48 "A to denticle" and its partner, but do you start looking for the hanging digits of Queen Elizabeth? It boils down to your personal thinking and how important you consider die varieties and clashes, for example.

Then, when the album holes are filled, do you keep upgrading or move to a different challenge? If you're starting to think about twenty-five cent pieces more than your collection of silver dollars, you may be getting a little bored of those mammoth pieces, which could mean it's time to move past your original endeavour or, at least, take a break. This is, after all, a hobby and it's meant to be fun, so don't get discouraged if you develop new interests.

You may even begin picking up paper money, tokens, medals, or ancients. Specialize when you can, we hear that advice often, because it involves a more thorough education which will always be useful, but don't be afraid to let your eye wander.

So, to answer the original question, a collection is complete when you decide. Whatever your speciality, there will always be new possibilities, but continue to look for what gives you the most satisfaction.

Furthermore, when you catch a look at the content of our upcoming auctions, it will be difficult not to find something else that commands your attention. We know you'll enjoy the Toronto Coin Expo sales this year and don't forget about our Moncton November Sale either.



---
30 January 2017
The Allure of Gold Coins
Having been in business as long as Geoffrey Bell Auctions Ltd. has, with the volumes of numismatic material we've handled, we get to know what our clients are hoping to add to their collections. Paper money and tokens both have huge, dedicated followings, as does Canadian decimal, of course, but it's gold coins that consistently draw the most attention. There just seems to be something almost mythological about this storied precious metal and it seems everyone wants a bit of the Midas touch.

Gold has been a commercial standard for a very long time. Croesus of Lydia may have struck the first gold coins in sixth century BC and the prominence of this exalted metal hasn't waned. Preferring gold to, say, frankincense and myrrh, collectors seem to flock to these yellow coins whenever they're offered at auction.

Take last year's RCNA Sale in Ottawa, the top four bookmarked items over our three-session auction were all gold coins with an MS60 1919 Canadian gold sovereign leading the way. What does that mean? Collectors are watching for opportunities to add bullion to their portfolios. Is that a bad strategy? Not likely. These coins are traditionally driven by gold bullion prices, making them a tempting investment.

For collectors, the advice to "buy the best you can afford" does apply to gold too. These top dogs do well over time and, if it's a modern bullion coin, the larger pieces tend to have less of a markup over their intrinsic value than smaller coins.

You don't need to limit yourself to coins either. In the Toronto Coin Expo 2016 Fall Sale a privately issued McTavish Metal Co. pure gold medal was one of the most watched items.

In the same auction, one of the stars of the show was a gold coin with a twist, a rare off-metal error version of the 1970 Manitoba commemorative dollar that sold for $10,000.

Collecting gold coins has its own learning curve; the softness of the metal and the fact that you're not likely going to have the opportunity to handle large quantities makes grading these coins challenging when you're not familiar with them.

Gold coins definitely have an allure all of their own that we at Geoffrey Bell Auctions Ltd. understand, so keep watching our auctions for more amazing examples.
---
18 January 2017
Winter Monarch Deaths
January 16th was Blue Monday, supposedly the most depressing day of the year. Did you feel particularly down that day? After stumbling upon a bit of info, we at Geoffrey Bell Auctions Ltd. could understand if a number of British monarchs didn't particularly like these "dead of winter" months. No less than four of our more recent kings and queens passed away during these darker days and they were most dreadful for "Georges."

George V finally succumbed to his chronic breathing issues on January 20, 1936 at the age of 70. In Canada, his death created our famous dot coins. One of our favourite pieces we've auc-tioned with his image is a low serial number 1935 commemorative $25 banknote that was in our Toronto Coin Expo 2015 Spring Sale. These special notes always attract attention and this one realized $8,250.

When Queen Victoria died at the age of 81 on January 22, 1901, she was the longest-reigning British monarch, only recently surpassed by our own Queen Elizabeth II. Numismatically, Queen Vicky is well represented in Canada, with our first coinage being the most obvious, but there are some simply spectacular medals with her image and it's hard to beat her pleasing por-trait on this historic British silver behemoth that hammered at $500 in our Toronto Coin Expo 2016 Sale.

King George III was also 81 when he died on January 29, 1820. His coppers as well as con-temporary counterfeit pieces were an important part of our colonial coinage, but we're rather fond of this medal issued to commemorate the 50th year of his reign that was in our RCNA Ot-tawa 2016 Sale.

The final "George" in this post is George VI who passed on February 6, 1952 at the relatively young age of 56. Of course, there are plenty of great coins with his portrait, but he looks very regal on the 1937 five-dollar notes, such as one that sold in our Toronto Coin Expo 2015 Fall Sale for $3,300.

Naturally, Geoffrey Bell Auctions Ltd. isn't suggesting there's anything concrete regarding winter and monarch deaths, but took advantage of this observation to highlight a few of their contribu-tions to the numismatic scene that have crossed our auction block. Stay tuned in 2017 for more exciting material.
---
12 January 2017
Looking Back to the Future
We are barely into January and the buzz has already begun for Geoffrey Bell Auctions Ltd.'s Toronto Coin Expo 2017 Spring Sale with news of the Covered Bridge Collection. Of Course, you will hear more about that in future blog posts, but today is a good day to look back at some other truly exceptional banknotes that have passed through our office, establishing our numismatic auction firm as Canada's best.

For something memorable, we don't have to look beyond our last Toronto Coin Expo sale where a rare Dawson overprint 1901 Canadian Bank of Commerce $5 note, fully original with only four known, realized $40,000. This attention-grabbing piece made headlines at home and south of the border.

A year earlier the Expo's Fall Show featured the second known example of a 1900 Bank of Nova Scotia one pound note that hammered at $18,000. These Caribbean issues are always show-stoppers on the rare occasions they become available.

We would be remiss not to revisit the RCNA 2010 Sale in Saint John, NB. This auction sported a small stack of notes that would be very newsworthy on their own, such as a 1913 Royal Bank of Canada $5 with a St. Kitts overprint that brought in $24,000; a 1904 Molsons Bank choice uncirculated $20 note that sold for $25,000; an 1892 Canadian Bank of Commerce $10 Yukon overprint that went for $27,000; and a very desirable 1871 Molsons Bank $6 note that realized $29,000.

Yet, thanks to the presence of an exclamatory-worthy 1925 Dominion of Canada $500 banknote that hammered at $205,000 when the dust settled, those other collection centrepieces played a supporting role. We then brokered the $500 in 2015 in a private treaty for a record $350,000, the most a Canadian banknote ever has realized.

We are glad our auctions deliver the results all the material trusted to us deserve; it makes for happy clients and ensures we continue to receive the top numismatic offerings available. Our auctions this year, with the Covered Bridge Collection as the ultimate highlight, show this. Mark your calendars for the start of it all with the
Toronto Coin Expo 2017 Spring Sale June 1-2.

---
11 January 2017
Matched Set of Four 1923 Shinplasters
One of the attractions to our hobby is the many ways to collect; numismatics does not limit your creativity when it comes to assembling a collection, whether it's coins, banknotes, tokens, or medals. Some methods, like assembling a date set of Canadian silver dollars, is pretty straight forward, while others, like the notes featured in today's blog post, can require dedication and patience. Geoffrey Bell Auctions Ltd. is very pleased to be able to offer a matched set of four shinplasters in the Toronto Coin Expo 2017 Spring Sale.

Even when the decision to collect a matched set of notes has been made, you have options; do you look for different denominations from a series, different prefixes of the same denomination, or, as is the case with the notes in question, different check letters from one particular variety of a series? No matter the choice, which is often decided by pure chance, such a collection can be a daunting, but impressive undertaking.

The 25-cent issues of 1923 have four varieties, with the notes of this post all coming from the last group, catalogued in Charlton as DC-24d with the signatures of C. E. Campbell and W. C. Clark, which were delivered in March of 1932. There were ten check letters for this variety: A, B, C, D, E, H, J, K, L, and M. This lot represents the H, K, L, and M letters, leaving room for additions to an already significant assemblance. With sheet numbers ending at 700000, the numbers of 699995 in this lot represent a collection of high numbers, making them among the last shinplasters to be printed in Canada.

The fractional notes of the Dominion of Canada are a popular, important part of our numismatic history and they never fail to attract the attention of collectors and non-collectors both, with their stories often handed down through generations of familial lore.

This serious grouping of banknotes represents part of a momentous collection of paper money Geoffrey Bell Auctions Ltd. is bringing to the Toronto Coin Expo Spring and Fall Sales this year.
---
31 December 2016
Geoffrey Bell Auctions Ltd. - Our Year in Review
We have to admit, we feel a little guilty. While watching so many big-name celebrities fall victim to a relentlessly cruel 2016, Geoffrey Bell Auctions Ltd. has had a very good year. It was busy, mind you, and the thought may have crossed our minds more than a couple times that it would be nice to be spending more time home with the kids, but being busy doing something you love is never a bad thing. And the funny thing about having an active, positive year is that it sets you up for more of the same.

The numismatic auction year couldn't have started any better than it did with the Toronto Coin Expo 2016 Spring Sale. The event featured more of the Richard Cooper Collection, the Bob Merchant Communion Token Collection, scarce high-grade Canadian decimal coins, outstanding banknotes, and an attractive 1859 brass cent. Bidding was active and strong and everyone had fun - well, except for the tragic loss of a coffee-soaked laptop.

With hardly enough time to catch our collective breaths, we were in Ottawa for the RCNA Sale where there were too many showstoppers to list in this post. The 1911 Electrotype dollar, a 1904 Molson Bank $20 trophy note, exceptional high-grade decimal, rare error coins, and bank legals were just a few of the items that brought in some big money for our clients.

Then it was time to head back to Toronto for the Fall Expo, sporting a 1901 Bank of Commerce Dawson overprint trophy note as the star of the auction. It had a worthy supporting cast with a rare 1914 Molson Bank $50 note, Captain Cook's Resolution and Adventure medal, and some breathtaking off-metal error coins garnering a lot of attention.

To wind out the numismatic auction year, we were back home in Moncton for our November Sale, offering a wide selection of wonderful pieces and clearing space on our shelves for 2017.

Our 2016 was a privileged one, allowing us to handle some truly exceptional numismatic material as well as meet many very special, and happy, collectors and clients. Everyone at Geoffrey Bell Auctions Ltd. would like to offer you our heartfelt thanks and best wishes for a prosperous 2017.
---
24 December 2016
Fun with Counterstamped Canadian Coins
Staying focused and limiting oneself to Canadian decimal coins can be a big challenge for some collectors; whether it's colonial tokens, paper money, medals, or any other numismatically themed piece of history, our minds often become attracted to something a little different from what we think we're looking for. That's the fun part of collecting and, let's face it, any hobby is meant to be fun, so don't worry about passing on something you find yourself interested in, even if you have a typical strategy of buying for investment. This look at counterstamped coins that have gone through Geoffrey Bell Auctions Ltd. will show you that it's okay to stray once in a while.

Perhaps the most famous Canadian decimal counterstamps came from a Nelson, BC jeweller who used a jeweller's stamp to mark his initials, JOP fairly unobtrusively on Canadian silver dollars. Geoffrey Bell Auctions Ltd. has handled many of these in a number of different years, like this 1935 example that realized $1500 at the Toronto Coin Expo 2016 Spring Sale.

The most prolific Canadian counterstamps are from the 19th century Montreal chemist and druggist firm of Devins and Bolton. Their marks on a wide array of copper pieces are extremely collectable and we've handled a lot in our sales. Two pieces that stand out come from our Toronto Coin Expo 2015 Spring Sale: this bold stamp on a Bout de L'Isle Bridge Token that finished at $3100 and this countermarked Quebec Bank penny that fetched $1000.

Similar to the JOP dollars, Nicholas Ohman (some references have Nils), a Newfoundland jeweller, counterstamped his NO initials on coinage. This piece from our RCNA Ottawa 2016 Sale hammered at $750.

Going further back, Toronto jeweller and medallist John Wanless put his JW initials in a rectan-gular cartouche on some coins; this 1870 Canadian 50-cent piece sold at our RCNA Ottawa 2016 Sale for $170.

Counterstamps can also be found on modern pieces; in 1970, upon the death of Gamal Abdel Nasser, the Arab community in Vancouver countermarked a number of 1970 nickel dollars with GAN 1918-1970 and one example sold in our Toronto Coin Expo 2014 Spring Sale for $45.

With a wide range of numismatic expertise, Geoffrey Bell Auctions Ltd. is able to go beyond traditional decimal collecting to realize the best prices for their clients no matter the item, so go ahead and extend your collecting knowledge if you see something that interests you. Beyond the satisfaction of learning something new, these examples show that your bankbook may benefit too.



---